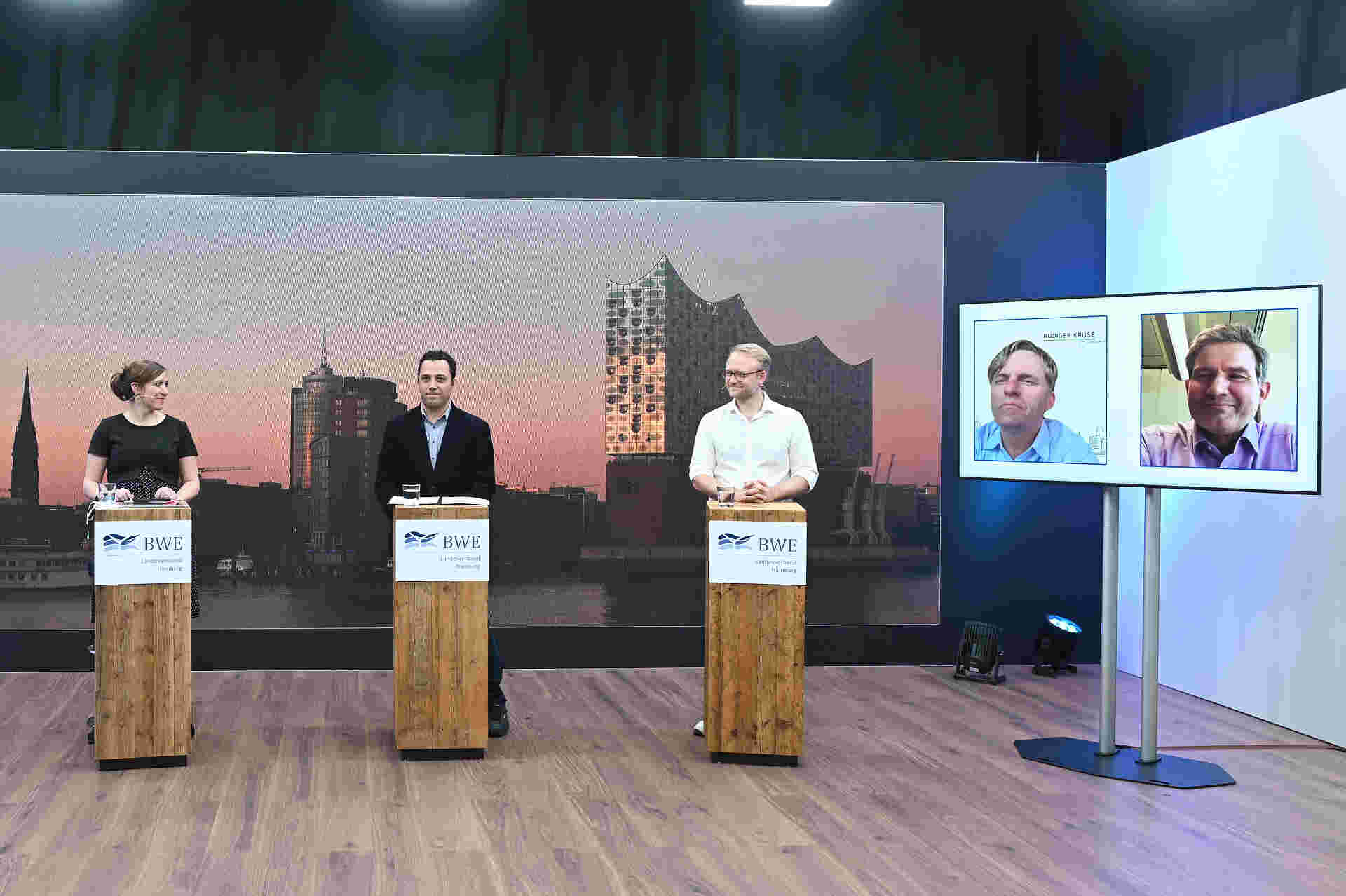 EEHH Cluster Agency brings together Industry Experts
Successful live and virtual events

Container for the scroll indicator
(Will be hidden in the published article)
New hydrogen events
The Renewable Energy Hamburg Cluster Agency initiated two new event formats in 2021 to provide the burgeoning hydrogen community in the Hamburg Metropolitan Region with the latest information about new activities and projects: the "green" Hydrogen Sofa and the "Gröönschnack un lopen" walk & talk format. Each of these focused on networking and interaction. Renewable Energy Hamburg also provided interested audiences with information in digital format, for instance by organising a virtual Senate reception for around 250 guests in March, as well as the first "Green Hydrogen" bar camp with approx. 60 attendees.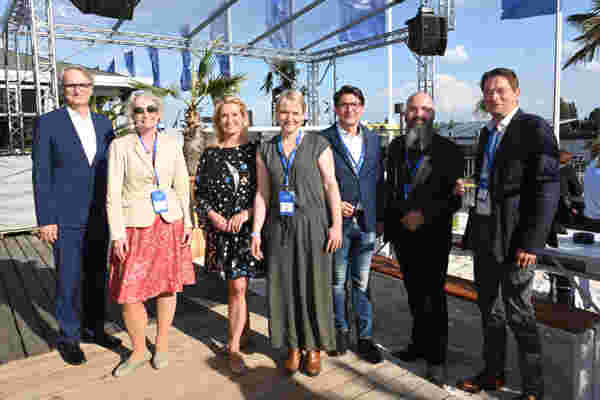 Series of webinars in the first six months of 2021
The Renewable Energy Hamburg Cluster Agency held more than 20 informative events on current topics in the renewable energy sector, including on intelligent measuring systems, "Progress towards green steel", as part of its "Digitalisation", "Renewable energy projects", "International markets" and "Sector coupling" series of webinars. They were attended by 60 people on average.

HOW 2021
On 7 April, the Renewable Energy Hamburg Cluster Agency organised the Hamburg Offshore Wind conference, together with the certification agency, DNV. The event included a panel discussion between the speakers, Marc Becker, CEO Offshore at Siemens Gamesa Renewable Energy, Ingrid Nestle from Alliance 90/The Greens, Dr Nico Nolte from the Federal Maritime and Hydrographic Agency, and Sven Utermöhlen, COO of RWE Renewables. 190 viewers watched the digital conference.

Powerfuels Conference 2021
"Connecting powerfuels hubs – leveraging value chains for powerfuels" – was the illustrious name of the joint REH and dena conference in June. 140 guests learned more about the requirements for a successful hydrogen economy from experts, Dr Claas Hülsen, dnv, Oliver-Henry Koch, Gasnetz Hamburg, and Dr Fabian Ziegler, Shell Deutschland.

More information
Focus on diversity
Diversity was the focus of REH events for the first time. At Girls' Day in April, representatives of Global Tech One, Siemens Gamesa Renewable Energy and Vattenfall encouraged 40 school girls to take up careers in the renewable energy sector. As part of the "Empowering a Diverse and Renewable Future" cooperation event with Siemens Gamesa Renewable Energy, high-profile female managers from Vestas and Vattenfall, for example, explained their strategies for success. Around 250 participants followed the digital panel discussions.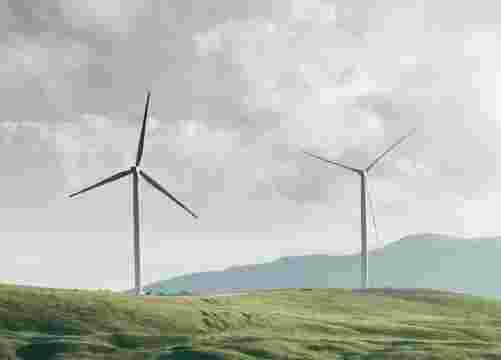 Movies - from, with and about EEHH

The Cluster Erneuerbare Energien Hamburg has been producing videos in various formats and series since its inception. Currently, there are contributions to the winners of the German Renewables Awards 2020 and web seminars in the series "Digital Meeting Points Renewable Energies Hamburg", "International", "Offshore Trends" and "Hydrogen".