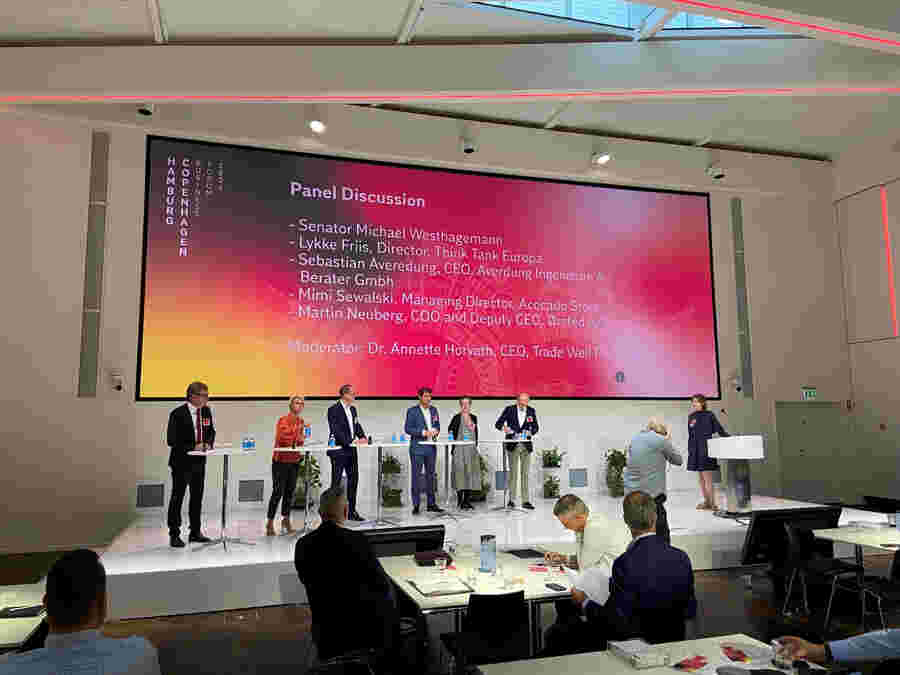 Renewable Energies around the World
International relations within the EEHH Cluster Agency
Container for the scroll indicator
(Will be hidden in the published article)
Discussions with Iceland Renewable Energy Cluster
Some 50 companies make up Iceland Renewable Energy Cluster, including service providers, local engineering firms and energy suppliers. Establishing local electrolysis production is top of the agenda. In March, Renewable Energy Hamburg and representatives from Hamburg-based businesses discussed additional hydrogen partnerships with colleagues from Iceland.
Visit to the Copenhagen Business Forum
Together with the Schleswig-Holstein State Secretary, Tobias Goldschmidt, representatives of Hamburg's Ministry of Economic Affairs and Innovation, Hamburg Airport, Hamburg Invest, Hamburg Port Authority, Hamburg Hafen und Logistik AG and the shipping companies F. Laeisz and Vattenfall visited Senator Michael Westhagemann, while Renewable Energy Hamburg Managing Director, Jan Rispens, attended the Hamburg Copenhagen Business Forum and an exclusive round table with Danish companies in August. Hydrogen was high on the agenda. Senator Westhagemann emphasised the importance of a hydrogen economy in northern Europe.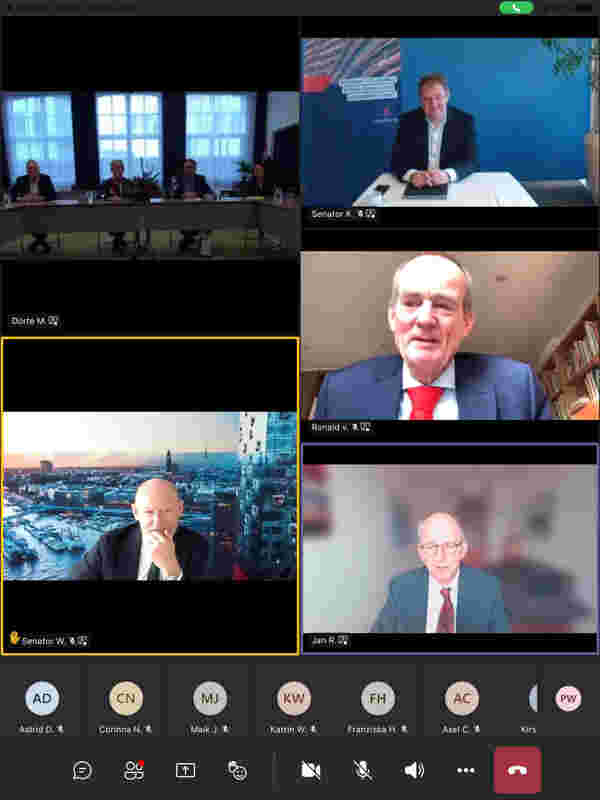 Memorandum of Understanding with Groningen
Hydrogen from beginning to end – in the future, Hamburg and Groningen aim to establish to the entire hydrogen and fuel cell technology chain. This begins with offshore wind energy and continues through matching infrastructure and hydrogen applications in mobility and industry. Koen Schuiling, Mayor of Groningen, Jens Kerstan, Hamburg's Senator for the Environment and Energy, and Michael Westhagemann, Hamburg's Senator for Economic Affairs and Innovation, signed a Memorandum of Understanding to this effect on 22 December.
Memorandum of Understanding with Scotland
"Both partners - and above all our companies - will make better use of the economic and environmental opportunities of hydrogen technology and promote the scaling of our respective domestic green hydrogen economies," declared Hamburg's Senator for Business and Innovation, Michael Westhagemann, at the signing of the Memorandum of Understanding for Hydrogen between Scotland and the Free and Hanseatic City of Hamburg at the end of November. Scotland and Hamburg are pursuing common strategic goals for climate protection and innovation, as well as potential exports of green hydrogen from Scotland to Northern Germany.